Class of 1964 Scholarship
The Minnetonka High School Class of 1964 Scholarship was established in 2019 and awards an annual scholarship to a Minnetonka graduating Senior.
---
Please consider making a $64 (or larger) financial gift to the Class of 1964 Scholarship Fund in memory of a Deceased Classmate. The first $3,000 will be matched by a pool of pledged funds to double the impact.
Complete the form below to make a credit card donation. If you'd like to make a check donation, please mail it to Jill Howe, Foundation ED, 5621 County Rd. 101, Minnetonka, MN 55345.
Sandy Andersen - 11/3/2009
Pat Armstrong - 8/9/1981
Caren Atterbury - 5/30/1998
Sharen Balgard - 7/31/2009
Jim Bean - 7/31/2010
Ken Bergman - 10/22/1997
Lola Blom - 10/10/2013
Larry Brokke - 12/23/2006
Sheila Brow - 3/1/2005
Tom Bruner - 11/6/2016
Pat Carmony - April 2021
Carol Clark - 10/15/2004
Ron Daily - 11/20/2009
Campbell Detlefsen - 2016-19
Rick Dyer - 6/13/2017
Ruth Eddans - 5/1/2016
Darce Edwards - 2/25/2000
Mary Einspahr - 10/4/2012
Janet Englund - 9/8/1975
Sharon Erickson - 8/17/1972
Jacque Fontaine - 5/31/2000
Duane Fries - 6/4/2002
Patricia Gallagher - 3/10/2008
Bruce Godfrey - 1/5/1985
Joanne Haas - 12/1/1990
Linda Hague - 5/23/2017
Mary Halford - 1/12/2021
Gary Halvorson - 1/3/2008
William Hamilton - 5/31/2008
Lynn Hammond - 3/22/2019
Karin Hill - 1/18/1984
Kris Holmberg - 3/27/1997
Judy Jeska - 4/24/2021
Mark Johnson - 12/31/1986
Jim W. Kane - 2010-13
Clarence Keefer Jr.-7/27/2020
Patricia Keller - 4/14/1995
Barbara Kelley - 7/9/1978
Pam Klein - 10/6/2019
Loretta Klingelhutz-4/17/2009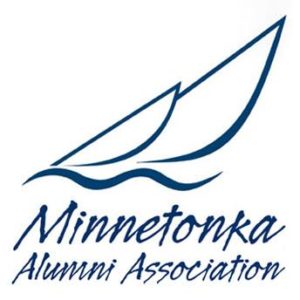 Past Scholarship Recipients
2022 Julius Nurse, University of Wisconsin
2021 Helena Moore
2020 Anna Lewis
Joanne Lakefield - 4/26/1979
James Lambert - 6/12/2010
James Larson - 9/17/2011
Alan Leukuma - 4/9/1996
Mickey Lord - 4/20/2012
Russ Lundquist - 7/17/1998
Ralph Magnuson - 2/19/2017
Carol Malon - 12/15/2015
Jim Mattson - 5/10/2020
Robert F. McIntosh - 10/28/2002
Bruce Miller - 7/1/1999
Marilyn Minkler - 3/9/2017
Virginia Moyle - 11/6/2012
Lucy Niccum - 1/14/2019
Bob Nicholson - 7/29/1986
Vicki Noonan - 10/15/2013
Norman Norring - 2/26/2014
Ranger Northrup - 7/1/1998
Perry Oaks - 6/19/1974
Judy Owen - 12/27/2012
Lee Perkins - 12/5/2020
Lawrence E. Peterson - 12/23/2011
Roger Reid - 5/28/2002
Gene Rinehart - 9/18/1994
Mary Rosen - 12/10/2014
Joseph H. Ryan - 12/16/1979
Laura Ryan - 12/17/2016
Sally Scherrer - 8/4/2008
Marlys Schmidt - 8/14/1991
Ron Schneider - 4/30/2016
Larry Skalicky - 4/3/2014
Pam Smith - 12/1/2001
Shyrl Stovern - 4/28/2020
Kay Sommer - 2/2/1976
Doreen Swanson - 11/13/2010
Robert J. Thomas - 11/20/2005
Bruce Tichy - 7/29/2009
Monte Torkelson - 2/18/2006
Sue Vik - 1/17/2003
Richard Whetson - 12/22/2012