Foundation Impact at Clear Springs
2019-20 Foundation Teacher Grants for Clear Springs
Remo West African Drums
Jennifer Kimball | Awarded $1,195

Funded by the Minnetonka Alumni Association Fine Arts Fund

These drums will be used along with the West African drums received six years ago from a Foundation Teacher Grant. The additional drums will accommodate larger and simultaneous music classes, especially when participating in a drum circle. All the drums are used every year for a variety of class lessons, concerts and a student drum circle mini-unit during World Culture Week.

Elements of Art Centers for RSK and Kindergarten
Heather Knigge | Awarded $1,200

Funded by the Minnetonka Alumni Association Fine Arts Fund

Materials from this grant will teach the elements of art in such a way that allows students to learn them through discovery and play. With 4-5 centers for each element of art (line, shape, form, color, value, space, texture) and using lots of different manipulatives and instructional strategies, the art centers will allow for less directed instruction and more freedom and creativity for the students' art making.

Sensory and Fine Motor Supports: Tools for the Classroom
Alyssa Engdahl | Awarded $2,000

Provides classroom tools to help meet general education students' fine motor and sensory motor needs. Occupational therapists will also provide teachers with education and training to successfully implement these tools. Teachers are able to use these simple, tier 1-2 tools in the classroom, resulting in better student outcomes and fewer special education needs.

Kids Build Then Code
Melinda Barry | Awarded $3,360

Media specialists teach computer science skills to all fifth graders including teaching the parts of the computer. This program is a hands-on approach where students can learn computer parts, and put them into action by constructing an actual working computer in which they can open applications for coding and other learning.

Augmented and Virtual Reality Headsets: Taking Learning Beyond the Classroom
Sara Hunt | Awarded $9,210

The intent of this project is to bring virtual and augmented reality experiences to our students district-wide. ClassVR uses engaging curriculum aligned content along with structured lesson plans to help spark the imagination of students of all ages. The lessons leave students with memories and experiences that help visualize and understand even the most complex of educational subjects, and engages and motivates them like never before.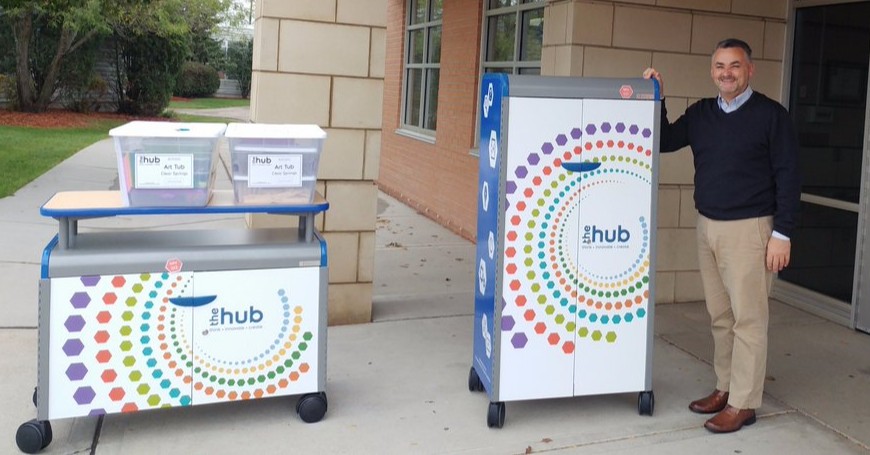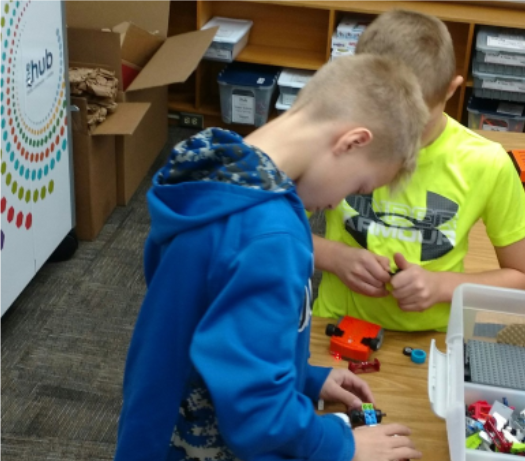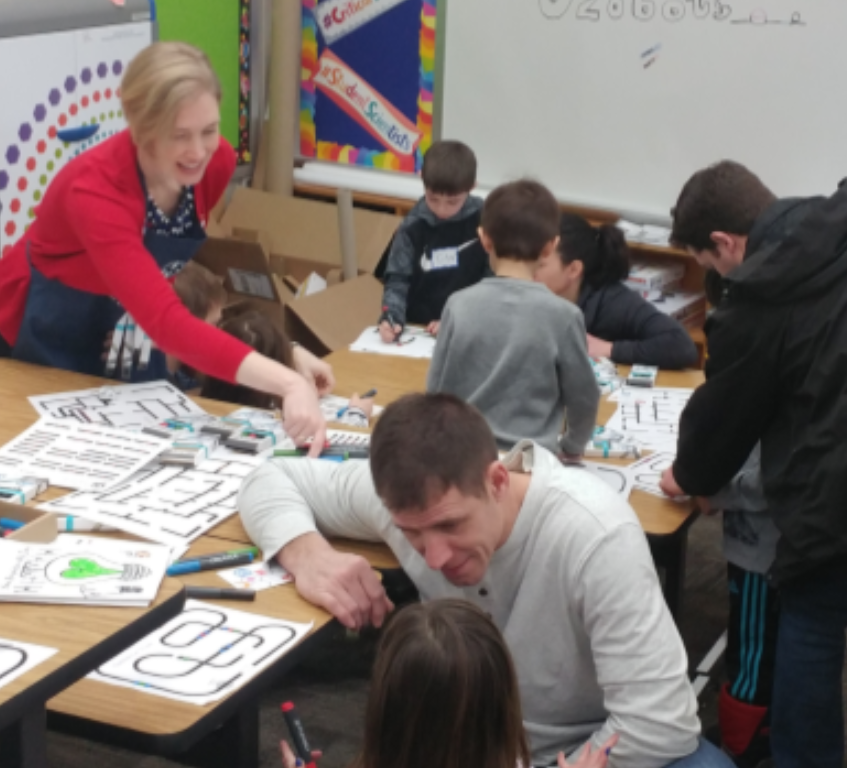 ---
Launching The Hub to Promote Maker-Based Learning
---
"We did a lot of experiments and tests to see what was wrong and what was right. We fixed the wrong thing and kept what was right. It's really cool to experiment by yourself. And then you know what it's like to be an engineer."
- Clear Springs 5th grader
---
Future workplaces will require people who can problem-solve, adapt and communicate in environments that are increasingly complex.
With $200,000 from our Endowment Fund, the Foundation launched The Hub last year. We provided plugged and unplugged materials to enhance the tonka curricular program and support maker-based learning in all PreK-8 Minnetonka schools.
The Hub materials provided by the Foundation encourage open-ended student-driven learning experiences that encourage creativity, collaboration and teamwork to achieve a goal.
---
"Parent volunteers loved The Hub and commented how much their child liked using Hub materials."
- Clear Springs Teacher


"We worked as a team of four. It was challenging to include everyone's ideas and make sure it worked. We each had a role on the team."
- Clear Springs 5th Grader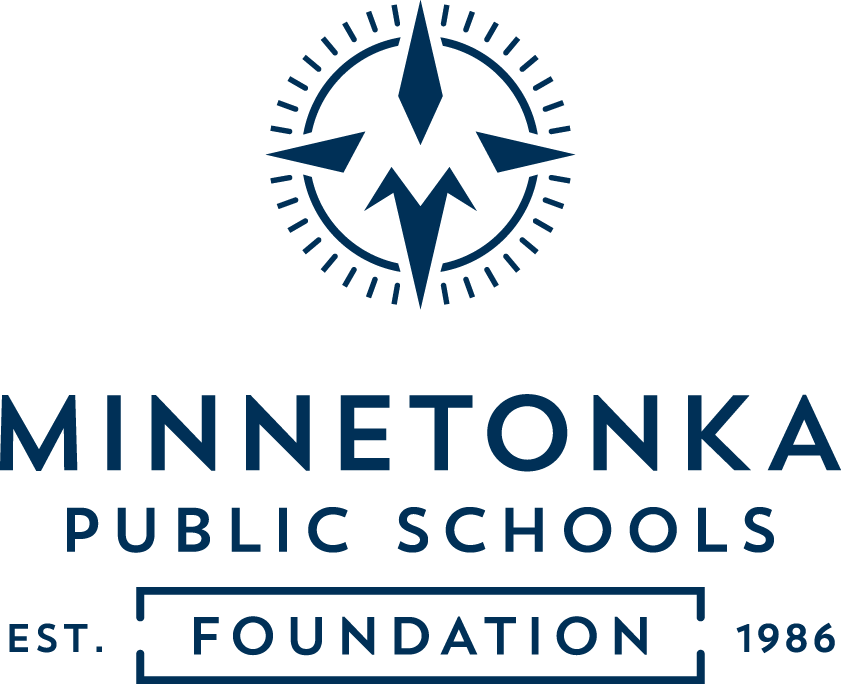 ---
Follow the foundation on social media
---
We also provide continued financial support for district-wide programs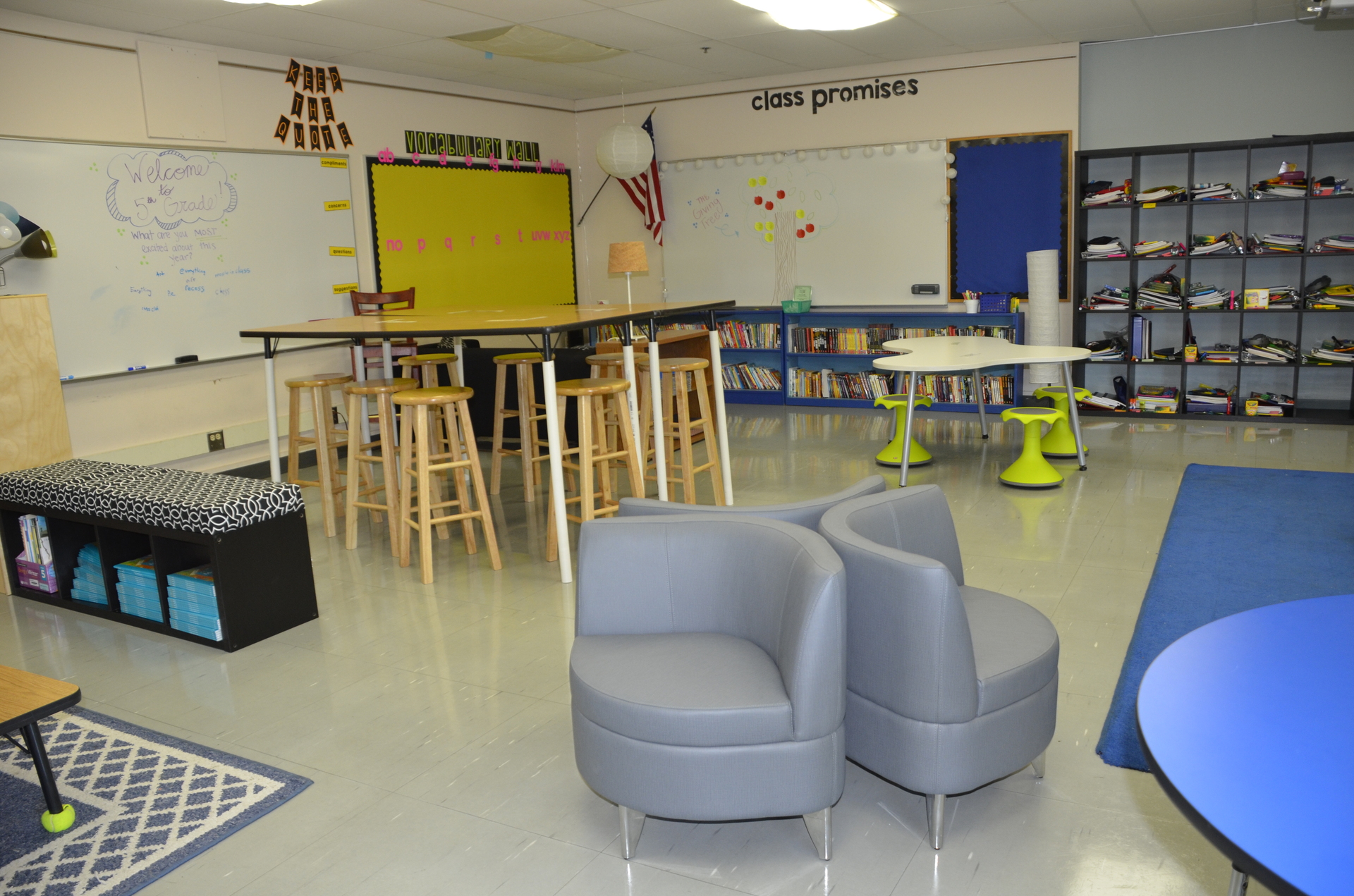 Design for Learning
A district-wide innovation project that empowers students and staff to transform education through the design of the learning environment.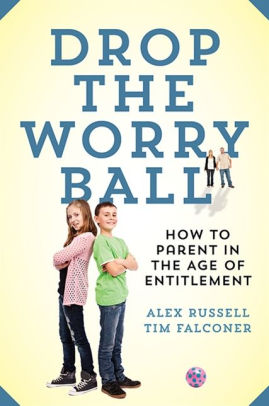 Parenting with Purpose
Raising Resilient Kids
Tuesday, October 8, 2019 from 6:30-8:30 p.m. in the Arts Center at MHS
---
Save the Date for Foundation Events
Date TBD
Tour of Tables
Ladies Luncheon

February 1
Dream Makers
Bavaria Downs, Victoria MN
---
Your Financial Support of the Foundation will be used at Clear Springs to:
Sponsor Clear Springs teacher grants
Provide new Hub materials and technology
Replenish Hub consumable items used by students
Make future Hub enrichment events possible
"The Hub allows students to go deeper in their learning. They can apply concepts or use materials to create something about the subject matter."
- Clear Springs teacher