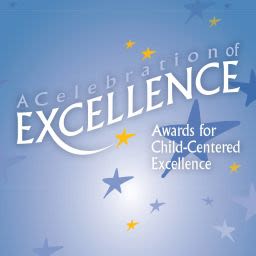 2021 Celebration of Excellence Award Honorees Announced
Join us for a special 2021 Minnetonka Schools Celebration of Excellence awards program, honoring several of the District's outstanding staff, teachers and community volunteers. The event, which will be livestreamed for the public, will take place at 7 p.m. on Thursday, May 13. A link to the 'live' program will be provided in advance by Minnetonka Schools in communications on the website, social media and with students, parents, staff and award recipients.

The program will include the 'live' presentation of awards, recorded interviews and feature videos of award honorees. It will be hosted by Superintendent Dr. Dennis Peterson. Those honored during the evening include:
MINNETONKA AWARDS FOR CHILD-CENTERED EXCELLENCE IN TEACHING
Jonathan Westmeyer, Math Teacher, Minnetonka Middle School West
Rebeccah MacDougal, Grade 6 Teacher, Minnetonka Middle School East
Kristyn Roman, ESL Teacher, Minnetonka High School
Matt Breen, Math Teacher & Teacher on Special Assignment, Minnetonka High School
David Wicklund, Teacher on Special Assignment, Clear Springs Elementary
Nicole Bailey, Grade 2 Teacher, Deephaven Elementary
Keri Buisman, English Language Arts Teacher, Groveland Elementary
Jean Saboe, Grade 2 Teacher, Excelsior Elementary
Mabel Crandell, Reading Teacher, Spanish Immersion, Minnewashta Elementary
Diane Daniels, Navigator Teacher, Scenic Heights Elementary
Maria Johnson, ECFE/Preschool Teacher, Minnetonka Community Education
AWARD FOR CHILD-CENTERED EXCELLENCE IN TEACHING E-LEARNERS
Diana Ortiz, Grade 4 Teacher, Spanish Immersion (ELEMENTARY SCHOOLS AWARD)
Anne Strong, Grade 6 Teacher (SECONDARY SCHOOLS AWARD)
MINNETONKA EMPLOYEE AWARDS FOR CHILD-CENTERED EXCELLENCE
Annie Lumbar Bendson- Health Services Coordinator, Districtwide
Jason Schuneman- Building Engineer, Minnewashta Elementary
Maura Marko- Attendance Office Assistant, Minnetonka High School
Cindy Crawford- IT Helpdesk Assistant
Dalton Kite- IT Helpdesk Assistant and Database Support Technician, Districtwide
Molly Bahneman- Explorers Program Manager, Minnetonka Community Education
Cody Hallahan- Explorers Site Supervisor, Minnetonka Community Education
Dave Bierly- Counselor and Counseling Department Chair, Minnetonka High School
Marvin York- Paraprofessional, Groveland Elementary
Samantha Vollmer- Paraprofessional, Minnetonka Middle School West
TEAM AWARD FOR EXCELLENCE IN COLLABORATION
The Check and Connect Morning Show
(This group includes the following e-learning teachers from MMW and MME: Michael Anderson, Josh Bakke, Else Goll, Sarah Gutierrez, Mo Haskamp, Jen Hazen, Amanda Leddy, Jim Malewig, Meghan Mullen, Katie Nelson, Tara Raisanen, Anna Schoeneberger, Katie Schulz, Anne Strong, Tyler Thiel, Rebecca Walling, Michael White and Courtney Ziebarth).
COMMUNITY EDUCATION VOLUNTEER/BUSINESS PARTNER AWARDS
Business Partner of Year Award- Schmitt Music
ECFE Award of the Year– Tim Byrne
Youth Programs Award of the Year – Bonnie Voss
Adult Programs Award of the Year– Connie Heuer
SPINNAKER AWARDS
Mike Max- volunteer
Veda Pai-Panandiker- volunteer
Wayne Peterson- volunteer
Cathy Rude- volunteer
Amy Vohs- volunteer
VANTAGE GOLD PARTNERS
Ann Senn
David Stillman
Chris Woodbury and Best Buy
CHARLIE PARNELL AWARD FOR EXCELLENCE IN SPECIAL EDUCATION
To be announced soon (check back!)
BRAD BOARD AWARD FOR EXCELLENCE IN ELEMENTARY EDUCATION
To be announced soon (check back!)
JOYCE GUSTAFSON MEMORIAL AWARD
To be announced soon (check back!)
AWARDS ANNOUNCED MAY 13
Employee Service Awards honoring 20, 25, 30 and 35 years
2022 Minnesota Teacher of the Year Nominees
Please note: Due to COVID-19 spacing restrictions, we are not able to invite the public at large to the 'live' event. If spacing restrictions lighten or are lifted by the state, we will reconsider.
Regardless, the event will be livestreamed for all to watch 'live' the evening of the event. We will share the link for that as we get closer to the event.

If you have questions about the Celebration of Excellence Program, please contact JacQui Getty, executive director of communications for Minnetonka Schools at jacqui.getty@minnetonkaschools.org